SolidWorks Exercises-1: Circle Sketch and Extrude Boss Feature
For learning SolidWorks features in detail, need to do some exercises with each feature tools. This post is about SolidWorks Exercises for creating different shapes using extrude boss tool and circle. Here I am going to show basic 3D shapes such as cylinder and cone. In each shape tutorial, I will show the different applications of extrude boss/base property manager also.
3D Cylinder Exercise
Dimensions of Cylinder: Diameter = 50 mm and Length = 100 mm
Step-1
Create a New Part File and Select the any plane. Here I'm select the "Top Plane", like all other previous tutorial.
Checkout Best SolidWorks Training Materials here.
Step-2
For creating a cylinder using extrude boss, need a circle sketch profile. If you do not know, how to do it, see SolidWorks Circle Drawing Tutorial here.
Related SolidWorks Features Tools Tutorials:-
Using Circle button, draw it on the sketch area and then use the smart dimension to set the diameter of the circle is 50 mm, which is shown in the figure below.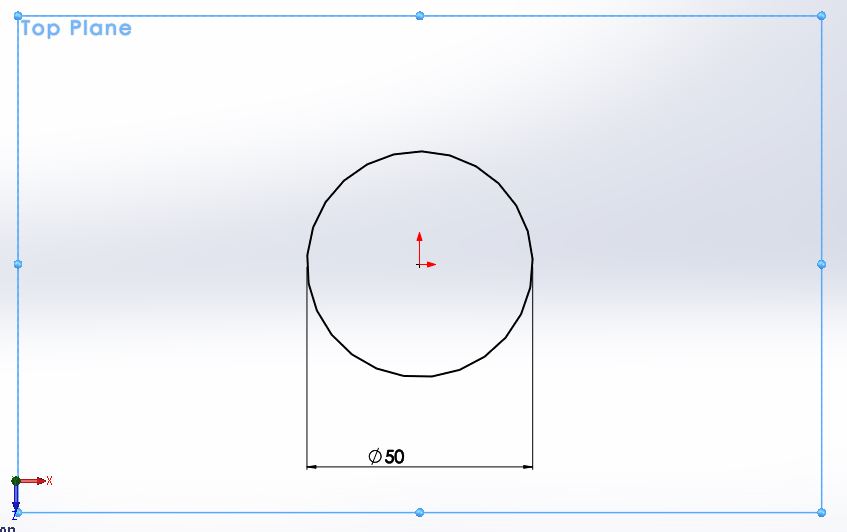 Step-3
"Exit the Sketch" and Select the "Sketch-1" from the Featuremanager design tree. Then go to "feature command manager" and select the "Extrude boss/base" button from it.
Step -4
Then you can see light yellow color preview of cylinder or circle extrusion with Extrude boss property manager.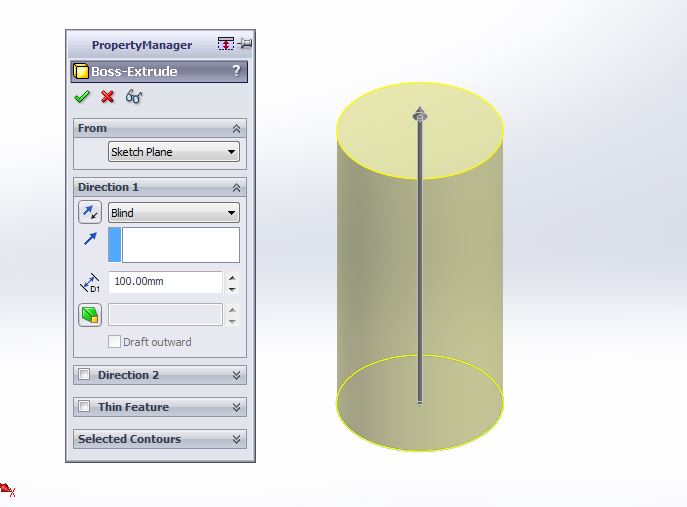 Then final 3D cylinder of dimension 50mm diameter and 100 mm length will look like on the below post.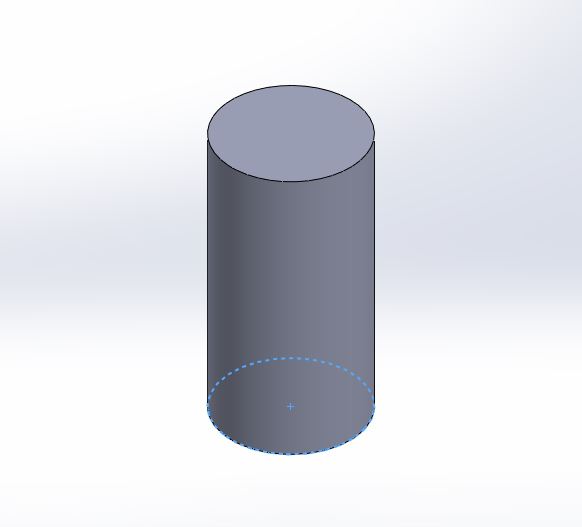 See 3D Cone Exercise on Next Page >>