SolidWorks Tutorials 2: How to Create Part Template in SolidWorks
The SolidWorks is one of the best and easiest CAD 3D modeling software in the World. It helps a lot professional engineers and product designers to express their creativity and talent. In the designing process, one of the main processes is making SolidWorks Part files. In Part file you can each components of your products and at last you can combine all component drawings by using SolidWorks Assembly.
For all designing of products, first step is to draw 2d drawing of the product component in the Part file. This tutorial shows the basic procedure for drawing any part file in Solid works with images. Checkout Best SolidWorks Training Materials here.
Related SolidWorks Sketch Tutorials:-
Basic SolidWorks Part Template File Tutorial
Tools Required
SolidWorks CAD Software (Any version 2010 and above)
Computer
Note: You can follow this step to make for creating new part file and before starting the sketch drawing in the graphics area.
Watch our Video How to Creating Part File in SolidWorks:-
Step 1
First you need to open the SolidWorks Software from your desktop or program menu. Wait till for opening the main interface, which is look like the image below.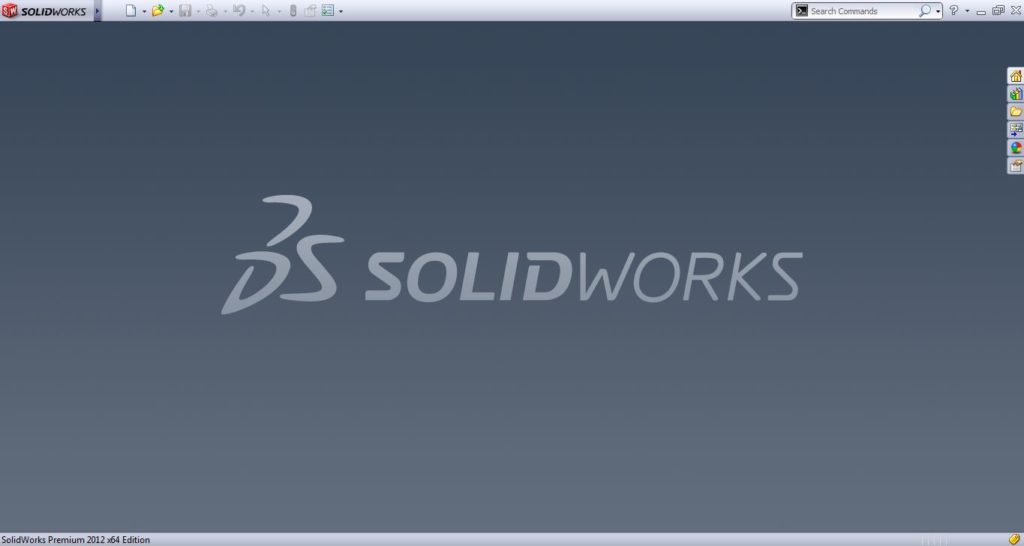 Step 2
From the Standard tool bar, select the "New" button which is marked with RED color. Then a dialogue box will appear and select the "Part" option from it and it is marked with Yellow color. Click "OK" button in the green box.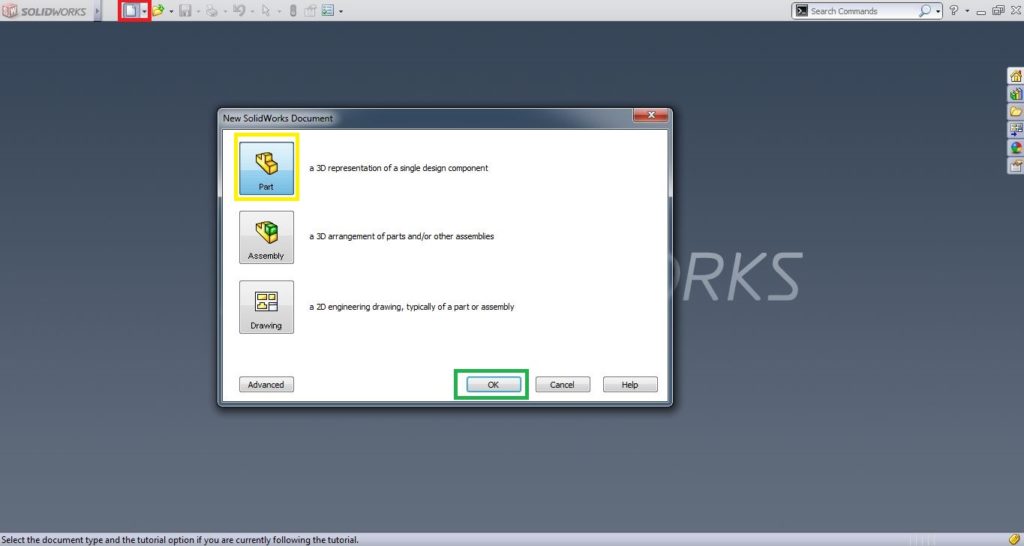 Step 3
Then you need to select a plane from the Featuremanager Design tree. Here three plane options are available and are "Front plane, Top Plane and Right Plane". Select the any one of the plane before start sketching on it.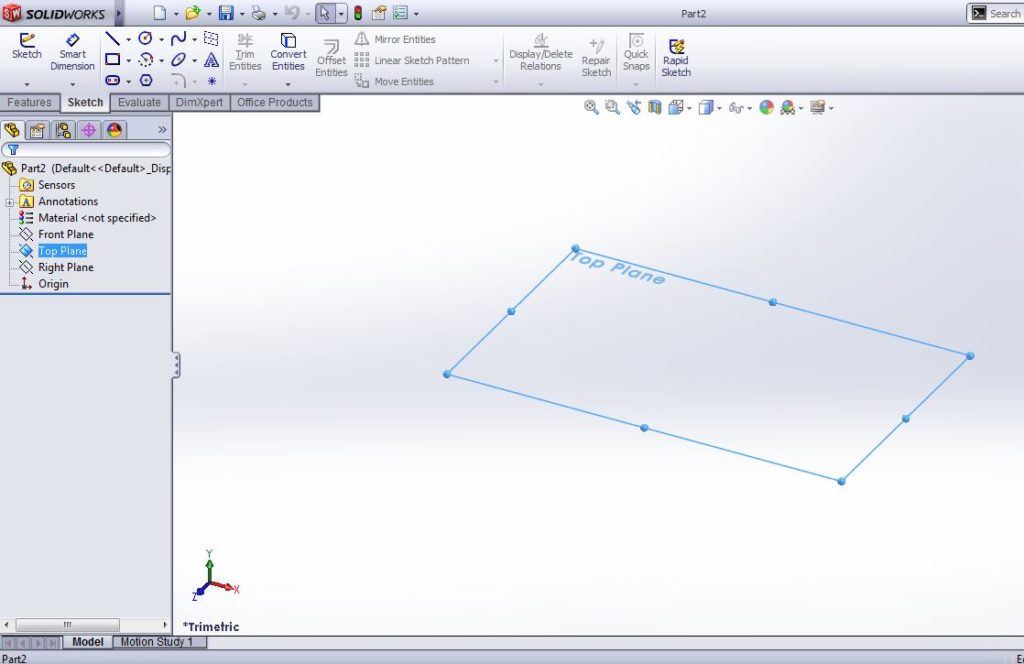 Then click right mouse button the plane and from menu select "Normal To" button for 2D drawing using the Sketch tools.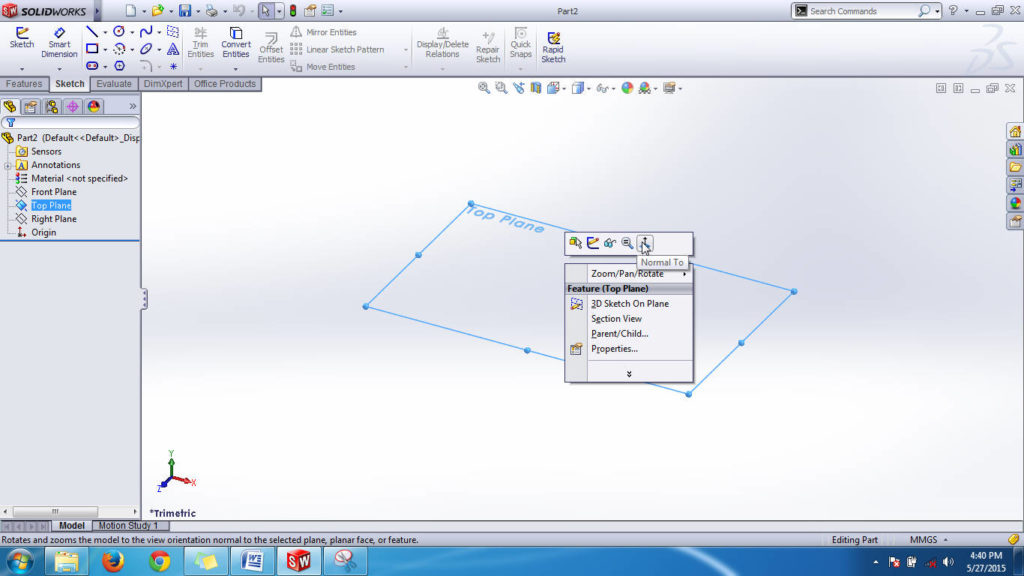 For example, the below image shows the selection of "Top plane" and makes view "Normal to" user.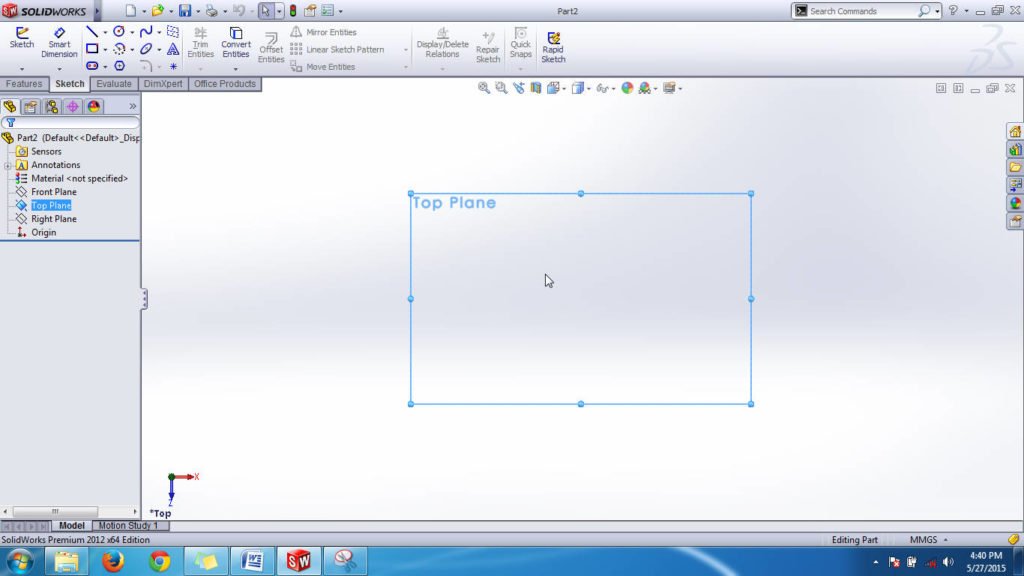 If you can't find the standard toolbars in Step 2, there is an alternative ways to open new part file. click here to see View Heads up Toolbar
By using Menubar
From the main interface, at top left corner, you can see the Solidworks icon. Place the mouse pointer on it; then it shows the SolidWorks Menubar.
You need to click on the "File" menu and from the drop down menu, select "New".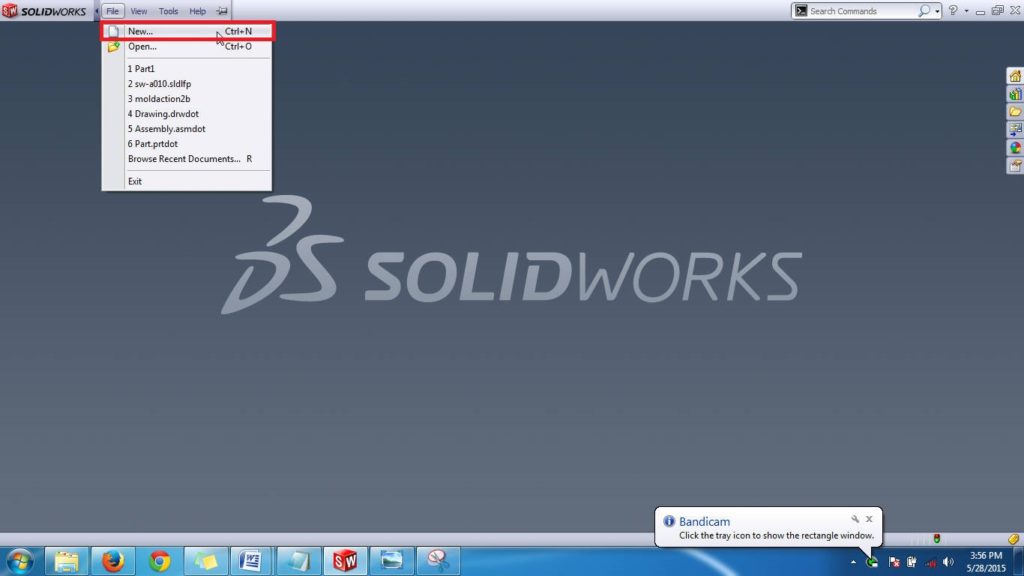 Then follow the step 3.
or
By Using Keyboard
Press "Ctrl + N" and follow the Step 3.
Overall
This is very basic tutorial must follow before making any part file the Solidworks user interface. For performing a drawing in the work area, you need a reference plane. At first you must select one of the default planes as your reference from the Featuremanager design tree.
Thank you for reading me and feel free to share your honest opinions about SolidWorks Tutorials via, comments or contact from.