How to Create Plate Washer 3D Model | SolidWorks Exercises – 4
Welcome to SolidWorks Tutorials for Beginners and you are going to learn to create plate washer in SolidWorks. Here, You can see the complete Solidworks exercises for creating plate washer in your PC. By doing this practical exercise, you will get to know about various Solidworks sketch tools such as Line, Center Circle, Center Arc, Smart Dimension and Power Trim sketch tools. Also the how to apply extrude boss/base feature tool to make it 3D. In the above video, you can see how to create 2d sketch of Plate washer with step by step.
Checkout Best SolidWorks Training Materials here.
Related Tutorial: SolidWorks Gear 3D Model
How to Make Plate Washer 3D Model in SolidWorks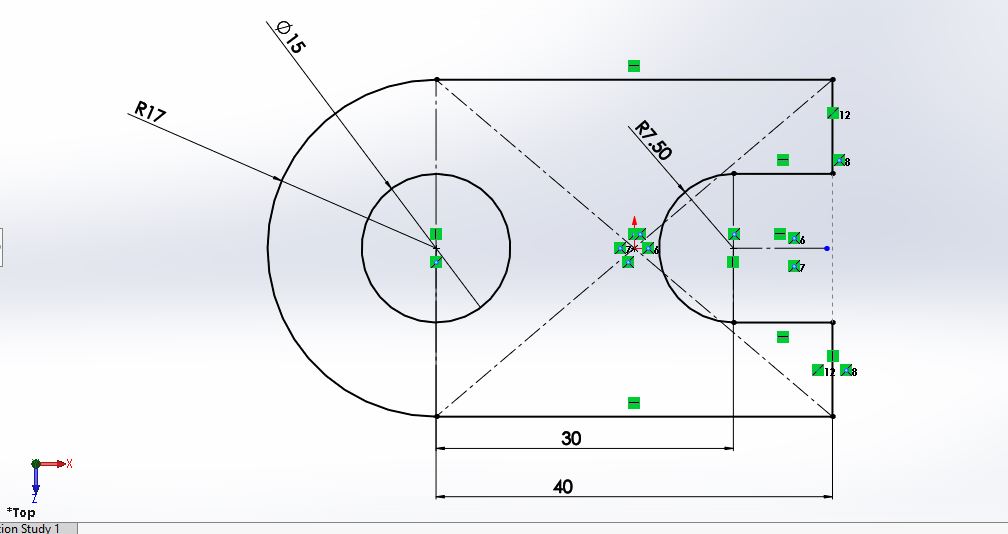 This is picture of Plate washer 2D sketch and you have to draw it on your Solid Works sketch interface. You have to follow the above video tutorial which exactly show you the way to create 2D sketch and how to make it fully defined. Also see How to Create New Part Template in SolidWorks.
How to Apply Extrude Boss or Base
I hope, you already ready with your 2D sketch.
First click on "Exit Sketch" in the sketch command manager.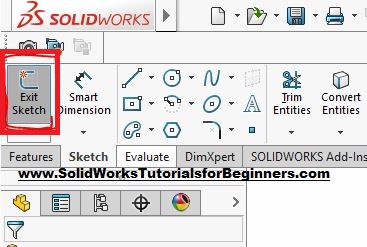 Then, go to features command manager and select the "Sketch 1". That is your Plate washer 2d sketch.
or
You can go to "Insert Menu" and "Boss/base –> Extrude" from menubar.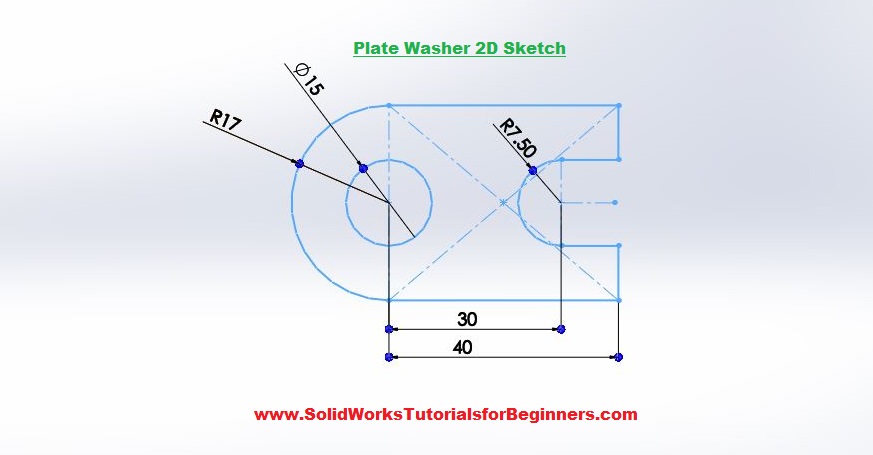 Click on "Extrude Boss/Base Feature Tool" and you can see it with preview.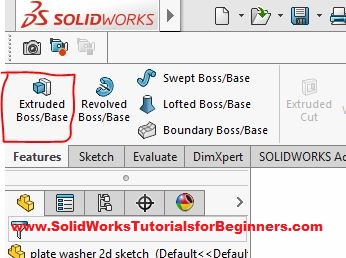 Select "From" section as "Sketch Plane". it is plane indicates where extrude will start.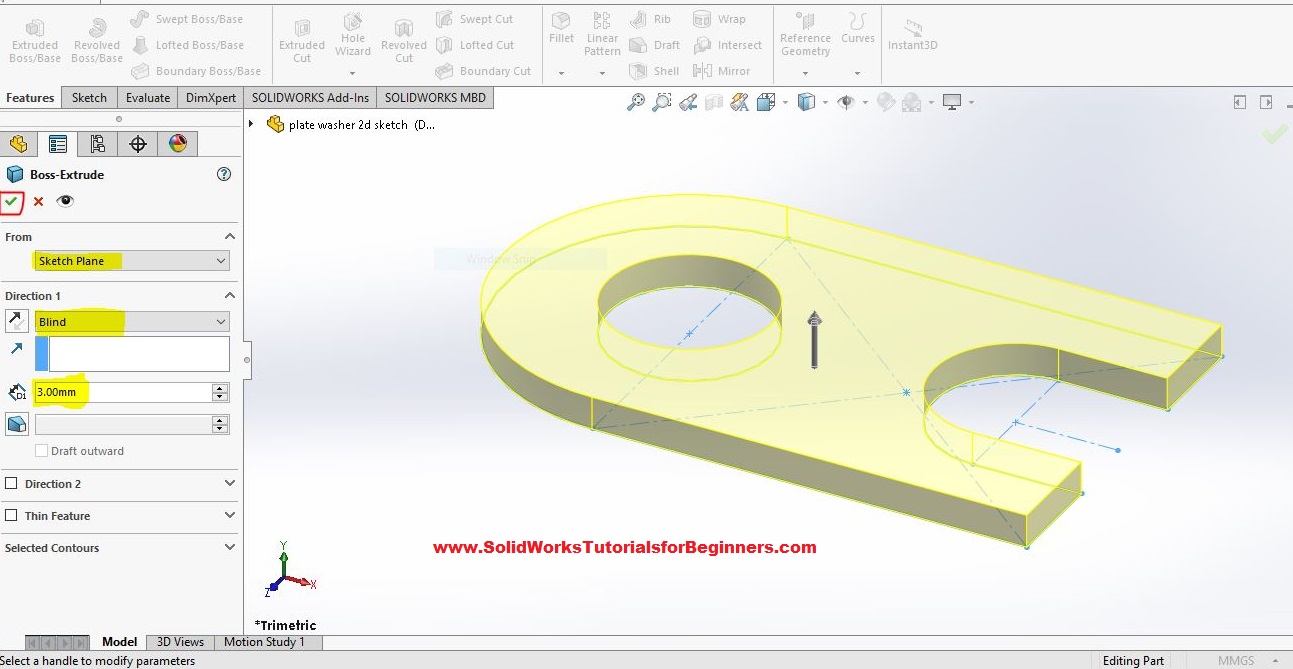 In the "Direction 1" section select the "blind" and "3 mm" as extrude length. Then, click "ok" to create the 3D model of Plate Washer.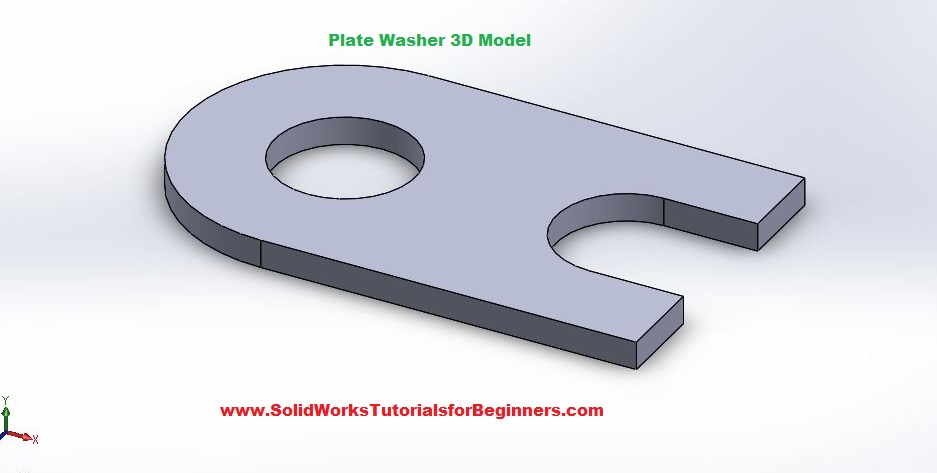 Miscellaneous : What is Plate Washer?
It is type of washer and is part of fastening device. In earlier world of engineering, it was normally used in wood construction, where the bolt head or nut side will not went inside the wood while on application force. It keeps the nut or bolt head from pulling inside the wood and more surface area contact for the better fastening. Currently, Low carbon steel plate washers used in marine industries too. You can find the shape of square, or combination of both. Also Learn to create Simple Spring 3D CAD Model.
I hope you would enjoy the SolidWorks Exercises about Plate Washer 3D Model example. If you have any doubts feel free to ask to us through comment or Contact box.
To get more SolidWorks Tutorials, Follow me on Facebook, Twitter, GooglePlus and YouTube.